Interior Design
Discover what surrounds your space
Our main objective in the Interior Design of Houses is to generate emotion and experience through the essence of the materials, create identity through the elements, manifest new ways of inhabiting the space.
DISCOVER WHAT EMBRACE YOUR SPACE
"The authenticity of the architectural experience is based on the construction language and the integrity of the act of building for the senses. We contemplate, touch, listen and measure the world with our entire existence, and the experiential world becomes organized and articulated around the body. Our home is the refuge of our body, our memory and our identity. We are in constant dialogue and interaction with the environment, to the point that it is impossible to separate the image of the self from its spatial and situational existence. "I am my body", claims Gabriel Marcel, but "I am the space where I am", establishes the poet Noël Arnaud."
(PALLASMAA, Juhani. The eyes of the skin. Editorial Gustavo Gili. Barcelona, 2006. 76p.)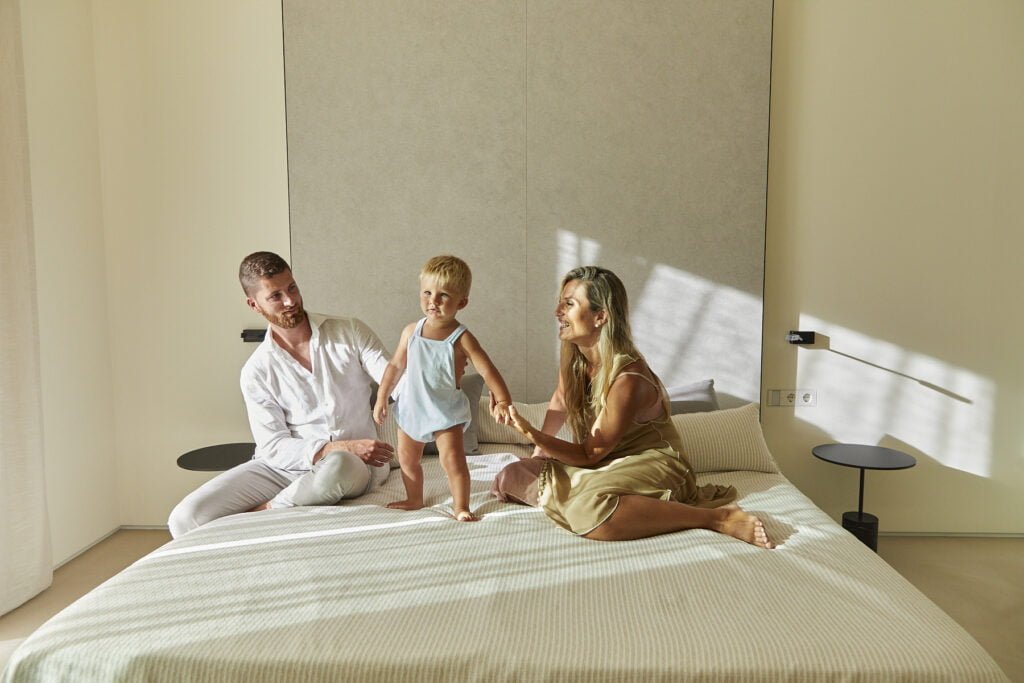 In our constant search for the development of interior design and spatial experience, we try to incorporate new materials and products that respond to the latest trends, and technical, material and stylistic innovations. Also, we add value to the work, facilitating all subsequent processes. The rigorous selection of products, as well as good coordination of all these elements that make up the space, allow us to achieve a harmonious composition that enriches the day-to-day and favours new ways of understanding and enjoying spaces.
In Interior Design, we find ourselves constantly inhabiting spaces, we are part of architecture, we dialogue with space through our body, as Aranaud says: we are the space where we are, we are space. As a consequence, we have to treat our spaces as another part of ourselves. This is why at Almacenes Femenías we have always required ourselves to offer those products that stand out for their high quality, aesthetics, functionality and environmental commitment, a safe long-term choice for Mallorca Interior Design.